cekadidas

Add cekadidas as a friend

cekadidas will be notified and will have to accept this friendship request, to view updates from cekadidas and their ratings you must follow them.

Remove cekadidas as a friend



Lists
Recent reviews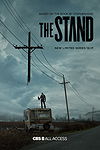 Posted : 1 year, 7 months ago on 24 October 2021 07:36 (A review of
The Stand
)
This is one of my very favorite books by Uncle Steve. Yeah it can drag on in places, but it is still a great story. What they did with it in this limited series is criminal. I don't understand why they started the series showing Harold helping clean up bodies in Colorado. It's like they were trying to set him up to be the sympathetic protagonist, which he's not. And why the fuck did they have to tell the story of the first few episodes of the series out of order? You don't have to Tarantino everything to make something cool. That's his thing and he's the master of it. It just really kills character development I think. People who haven't read the book or seen the original tv miniseries are probably confused by this. They introduced the Colorado storyline way too early. I don't know why they cut out the whole Nebraska arc. It seems really stupid to have the whole cornfield motif when I'm quite sure cornfields aren't aplenty in Boulder. I also hate that they just smashed together the characters of Rita and Nadine, making the casting of Heather Graham as Rita completely useless. What a waste! She would've been a great Nadine. And the part where Amber Heard's Nadine says she's saving herself for Flagg, but she lets Harold have her, they screwed that up too. She's supposed to tell they can do everything except vaginal penetration. Are we still so prude that we can't have a reference to anal in a series rated Mature. God this is a mess, but I will finish hate-watching it.

0 comments,
Reply to this entry

Posted : 2 years, 3 months ago on 6 February 2021 02:05 (A review of
Tesla
)
What the hell was this movie? *SPOILERS AHEAD* The artistic choices were different, but I think they tried a little too hard to make it different and it made for a weird movie. The choice of having J.P. Morgan's daughter telling the story like she is the narrator of a documentary about Tesla with and talking about the important people in his life by saying how many results come up about them in a Google search and showing the image results. Anne Morgan wasn't really a big part of his life anyway, but somehow they portray that she was. Another weird thing was Tesla and Anne rollerskating in the parlor or foyer of the Morgan estate. But the weirdest thing of all was at the end of the movie they summarized it with a montage and had Ethan Hawke in front of a green screen doing an awful karaoke version of "Everybody Wants to Rule the World" by Tears for Fears. That reminds me, they used green screens which were purposely terrible as backdrops, which was completely unnecessarily. I get that it's an indie film with a low budget, and I get that biopics can be quite formulaic and full of tropes that they were trying to avoid. I also get that Tesla was a very unusual and eccentric man and having the movie be weird reflects that, but they took too many chances that really hurt what could have been a great film.

0 comments,
Reply to this entry
Posted : 2 years, 4 months ago on 1 January 2021 10:11 (A review of
Ava
)
I was hoping this movie would be better because of the great cast. Jessica Chastain is one of my favorite actresses. Well at least she looked really good in it.

0 comments,
Reply to this entry

Posted : 5 years, 4 months ago on 23 January 2018 09:26 (A review of
Last of the Dogmen
)
I watched this movie on a recommendation from a family member and though I enjoyed it, it wasn't the greatest movie. I thought the narration was unnecessary and a little hacky. The idea of a hidden ancient tribe was cool. If you're into indigenous peoples' studies you will probably be entertained by this.

0 comments,
Reply to this entry

Posted : 5 years, 4 months ago on 21 January 2018 03:55 (A review of
Let Me Make You a Martyr
)
I watched this movie mainly because of Marilyn Manson and the several other actors from Sons of Anarchy who were in it, but I really have no idea what the hell this movie was about. I was completely lost and it probably didn't help that I was quite drunk while watching it. The acting was pretty good and believable. You can definitely see how low budget this is.

0 comments,
Reply to this entry

Posted : 6 years ago on 27 May 2017 02:26 (A review of
The Maze Runner
)
After reading the book series I was really excited to see the movies, but I guess I won't be wasting my time with the sequels. It's too bad because the books are really enjoyable. All the changes they made and things they deleted dumb the story down too much. It also has more plot holes. I don't think this is very good even if you haven't read the books.

0 comments,
Reply to this entry

Posted : 6 years, 3 months ago on 16 February 2017 10:58 (A review of
The Girl with the Dragon Tattoo
)
I saw the original trilogy of this. The American version pales vastly in comparison. The fact that the sequels were never made is quite telling.

0 comments,
Reply to this entry
Pictures

Recently added
cekadidas has 24 friends
View all of cekadidas's friends

Collection stats
Movies
TV
Music
Books
DVDs